Guest Lecturer Ada Ushpiz's Film, Vita Activa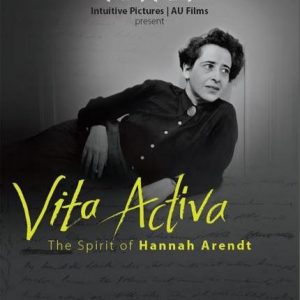 Summer scholars who will attend the 2017 NEH seminar on Arendt should already be reading Eichmann in Jerusalem in preparation for the first discussions we will have. A controversial book that continues to spark heated discussion, the book motivated Ada Ushpiz to complete a documentary on Hannah Arendt.
Ushpiz will lecture about the making of her film to the summer scholars during the first week of the summer seminar. Colleagues will have an opportunity to watch her film at their convenience in advance of her lecture at the seminar on Friday, June 30.
To provide further background, the summer scholars might want to read my essay about the film, accompanied by an interview with the filmmaker.
Published last year by The Los Angeles Review of Books, you can read the essay/interview here.
For a different perspective on the film, you can read Roger Berkowitz's review here.
Please follow and like us: